While the pop classics by this legendary singer reached a broader audience, Sam Cooke's formative music with the Soul Stirrers ranks with both his best and gospel's best. Only 19 when he was recruited in 1950 to join the group, Cooke developed his signature style while he was still singing church music. This album contains 29 legendary recordings, Includes: Peace In The Valley, Jesus Gave me Water
While the pop classics by this legendary singer reached a broader audience, Sam Cooke's formative music with the Soul Stirrers ranks with both his best and gospel's best. Only 19 when he was recruited in 1950 to join the group, Cooke developed his signature style while he was still singing church music. This album contains 29 legendary recordings, Includes: Peace In The Valley, Jesus Gave me Water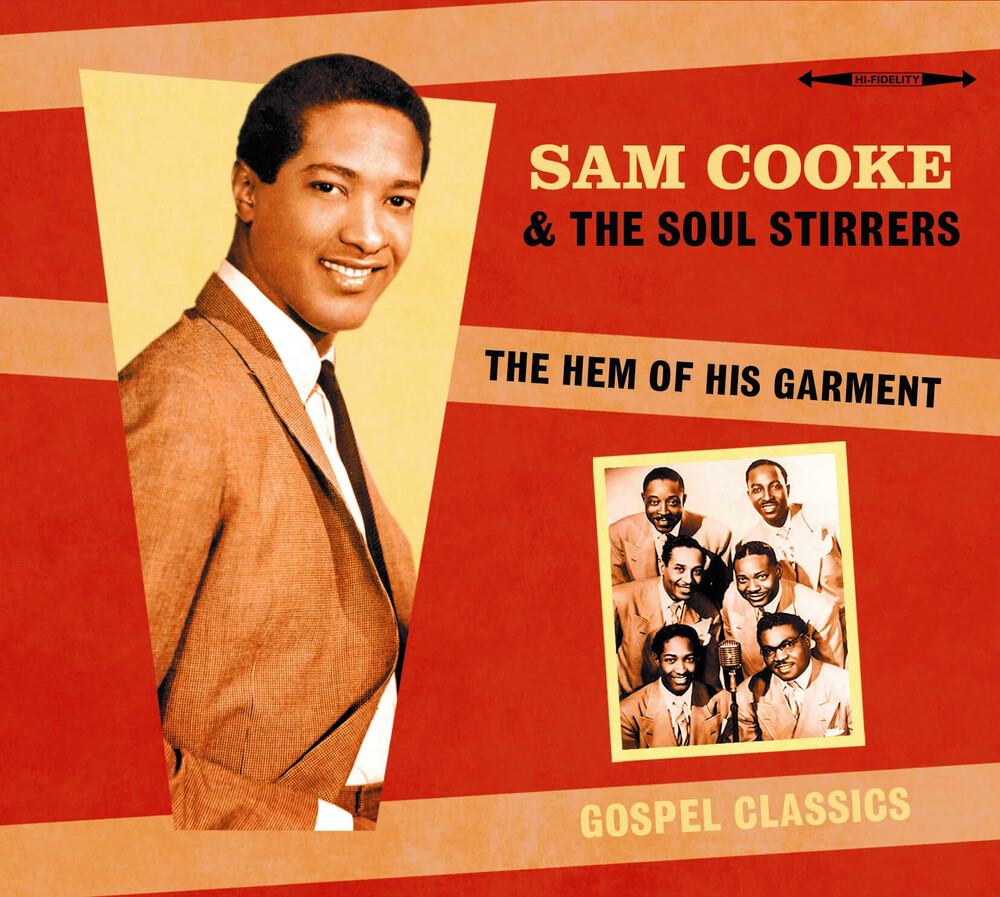 Details

Format: CD
Label: DNMI
Rel. Date: 04/09/2021
UPC:

872139292522
Available Formats and Editions
1. Come, Let Us Go Back to God
2. Peace in the Valley
3. I'm Gonna Build on That Shore
4. Until Jesus Calls Me Home
5. Jesus Gave Me Water
6. How Far Am I from Canaan?
7. Jesus Will Lead Me to That Promised Land
8. Just Another Day
9. Let Me Go Home
10. Jesus Paid the Debt
11. End of My Journey
12. He'll Welcome Me
13. He's My Friend Until the End
14. Come and Go to That Land
15. He'll Make a Way
16. Jesus, I'll Never Forget
17. Any Day Now
18. One More River
19. Nearer to Thee
20. Be with Me Jesus
21. He's So Wonderful
22. The Hem of His Garment
23. Jesus, Wash Away My Troubles
24. Farther Along
25. Must Jesus Bear This Cross Alone?
26. Pilgrim of Sorrow
27. Lord Remember Me
28. That's Heaven to Me
29. Were You There?
More Info:
While the pop classics by this legendary singer reached a broader audience, Sam Cooke's formative music with the Soul Stirrers ranks with both his best and gospel's best. Only 19 when he was recruited in 1950 to join the group, Cooke developed his signature style while he was still singing church music. This album contains 29 legendary recordings, Includes: Peace In The Valley, Jesus Gave me Water